Have you thought about going out to eat but you haven't decided on a restaurant because of your gluten intolerance? You've come to the right place! In Igeldo we are a reference among the restaurants suitable for coeliacs and gluten-sensitive people, we are highly aware and specialised in food for coeliacs, which allows us to give you total confidence when you go out to eat.
We know that being a coeliac should never be a problem when you decide to sit in a restaurant, or at least that's how we think at Restaurante Igeldo. That is why, from the very beginning, we have decided to be a coeliac-friendly restaurant in Donostia San Sebastian. No one can miss the opportunity to taste the unique flavours of our dishes cooked in the purest seafood style in Donostia San Sebastian.
The unique flavours of our dishes should not be out of reach for anyone, least of all coeliacs. That is why, as a restaurant for coeliacs, we have decided to include in our gastronomic offer dishes that even coeliacs and gluten intolerant people can eat. From starters to desserts, you have the opportunity to enjoy a unique and exclusive gastronomic experience.
It is possible to eat varied and tasty dishes for coeliacs or gluten intolerant people in San Sebastian.
If you thought that eating gluten-free in Donostia San Sebastian in a varied and tasty way was not possible, you were very wrong! See for yourself the commitment of Igeldo and the quality of each of the dishes we offer you.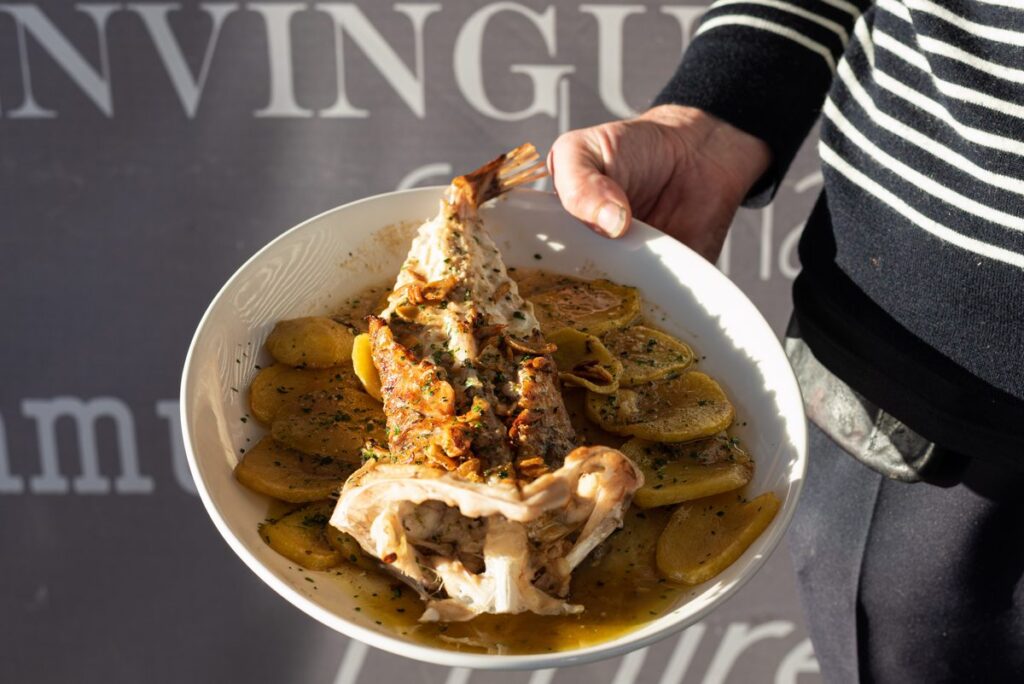 Creating a unique experience for coeliacs

We know everything about coeliac disease very well. Furthermore, we are very clear that, despite the fact that many people see it as a "fashion", being a restaurant for coeliacs in Donostia San Sebastian means offering a menu that does not deprive anyone of the possibility of enjoying good cuisine in a privileged location.
Book your table to eat the best dishes for coeliacs in Donostia San Sebastián