Are you looking for a restaurant near the Aquarium in Donostia San Sebastian?
You have come to the place you need to be.
The Aquarium in Donostia San Sebastian is one of the city's main attractions, along with its beaches. Each of them has its own personality: La Concha, the best known, and Ondarreta, the most family-oriented, make up La Concha Bay. Zurriola, the youngest and most surfing of the beaches, and the secluded little beach on the island of Santa Clara complete the list of beaches in Donostia San Sebastian.
Reserve your table near the Donostia Aquarium 943 05 06 38
Where is our restaurant Igeldo located near the Aquarium in Donostia San Sebastian?
The Igeldo restaurant is located in the port of Donostia San Sebastian. In this privileged area, it has two atmospheres: an indoor lounge and a fabulous terrace from where you can enjoy the sea.
There are several car parks nearby: Parking de la Bretxa on the Boulevard and the Okendo car park. There is also the possibility of parking in Paseo Nuevo (regulated parking with OTA payment).
San Sebastián – Donostia in Basque, is a medium-sized cosmopolitan city (186,700 inhabitants). It stands out for its gastronomy, award-winning urban beaches and Paris-inspired buildings. The city is ready to receive demanding visitors who want it all: quality services, unique spaces, unique experiences, and a complete leisure and cultural offer.
What do we offer you at the Igeldo restaurant near the Aquarium in Donostia San Sebastian?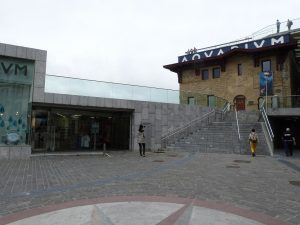 Since the 1970s seafaring tradition in a unique setting
We are the second generation of the San José family, with more than 40 years of experience and tradition in the best cuisine. Specialists in grilled fish and seafood, quality is our hallmark, both in our fresh and seasonal products and in our friendly and familiar service.
We have capacity for 80 diners, in two adjoining terraces that form a cosy place to enjoy from March to October.
Top-quality variety
We offer a wide variety of dishes that are faithful to our traditional cuisine. We use only the best natural and top quality products in all our dishes. Some of our recipes have been passed down from generation to generation.
We complete our gastronomic offer with salads, seafood and homemade desserts.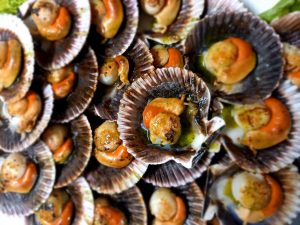 Consult our menu or we can design a tailor-made menu for you.
Book your table at 943 05 06 38 or through our form
We are waiting for you at Restaurante Igeldo, your restaurant in Donostia San Sebastian.
Igeldo is a safe bet for a family meal, a meal with friends or even a business meal. Moreover, due to its privileged location, you will be able to visit all the surrounding areas after an excellent meal.
If you are looking for a restaurant near the Aquarium with the most complete menu, Igeldo is the place for you.
Reserve your table near the Aquarium of Donostia 943 05 06 38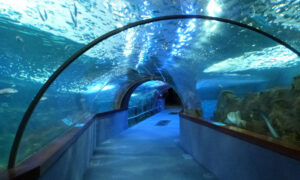 A must-see for anyone visiting the city of San Sebastian.
Book your table at our restaurant near the Aquarium in Donostia San Sebastian