Haurrentzako menua duen jatetxea Donostian
Sometimes going out to eat with children is complicated, as they have different tastes from us. In the restaurant Igeldo we have a menu where you can find different dishes to make a children's menu to suit your little ones.
Igeldo is an ideal restaurant to go with children, as it is characterized by offering a warm, playful and fun atmosphere, as well as quality food and good customer service. In short, an ideal place for those occasions when we want to spend a fun time with the family, without having to worry about the behavior of the little ones.
The Igeldo restaurant meets all the conditions to be able to go with the little ones of the house, also offers a wide variety of food suitable for all tastes and ages, from fast and simple food to more elaborate dishes and gluten-free dishes.
On the other hand, customer service in these restaurants is especially careful to make parents and families feel comfortable. The waiters at the Igeldo restaurant are trained to attend to the little ones, and our menu includes options specially designed for them. Our restaurant to go with children also offer a wide range of desserts and dishes to satisfy the taste of the little ones.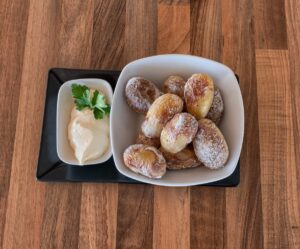 Haurrentzako menua Donostian
Sinestezina dirudi, baina hotel batzuek ez dute ikusten haurren potentziala beren negozioan. Haur txikiak dituzten familientzat zaila izan daiteke askaltzera, bazkaltzera edo afaltzera ateratzea, giro lasaian, haurrak ondo pasatzen duten tokian. Gainera, jatetxeek beren harri-koskorra jartzen dute txikienak entretenitzeko eta gozatzeko.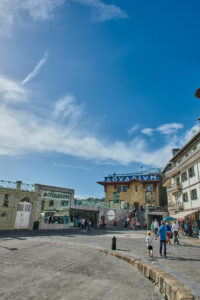 Most parents of children between 3 and 8 years old can't find a place that meets these criteria because our children are safe and able to move around, so they can't find a place to enjoy a delicious menu and pass the time.
Fortunately, the Igeldo Restaurant located on the Donostia pier, is an ideal option for hundreds of families who can only bring snacks to the park.
Looking for a different plan to eat with your children in Donostia-San Sebastian?
We propose a family restaurant to eat with your children in Donostia-San Sebastian.
The Igeldo restaurant has all the necessary characteristics to be the best option to design a menu for children in Donostia-San Sebastian.
Now you know where to go so that the children can taste good dishes, have fun, and parents can relax and enjoy a good wine list or a cold beer to accompany the quality of first class products, prepared with exquisite taste and know-how.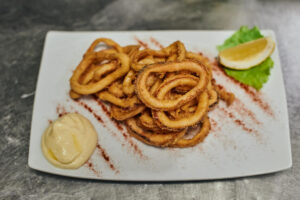 Check availability to eat a children's menu in our restaurant in Donostia San Sebastian.